Regular price
Sale price
$7.99 USD
Unit price
per
Sale
Sold out
Shipping Info

Orders are shipped out next business day using USPS First Class Mail (1-6 business days).

Price for domestic US shipping is a big fat $zero (free).
Share
View full details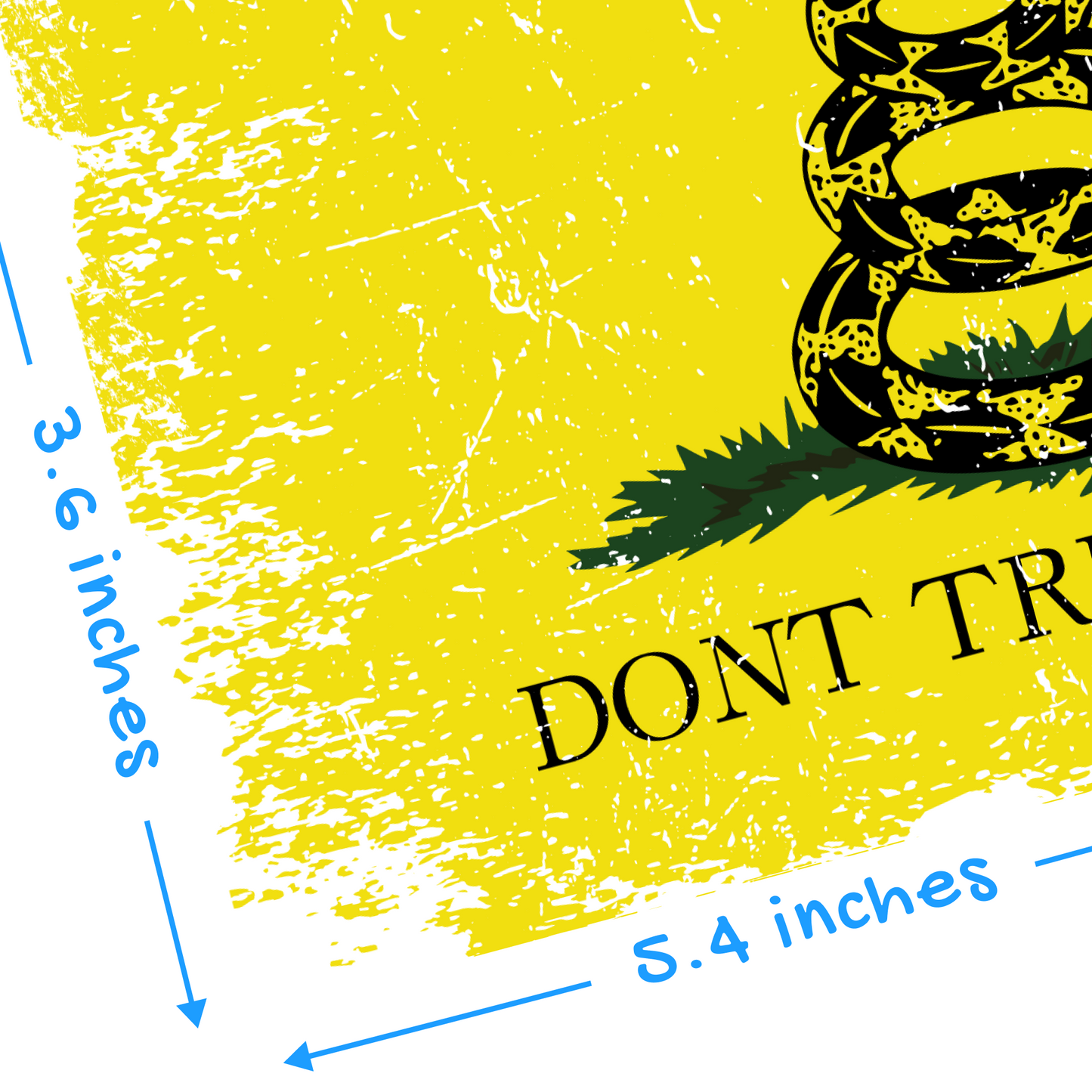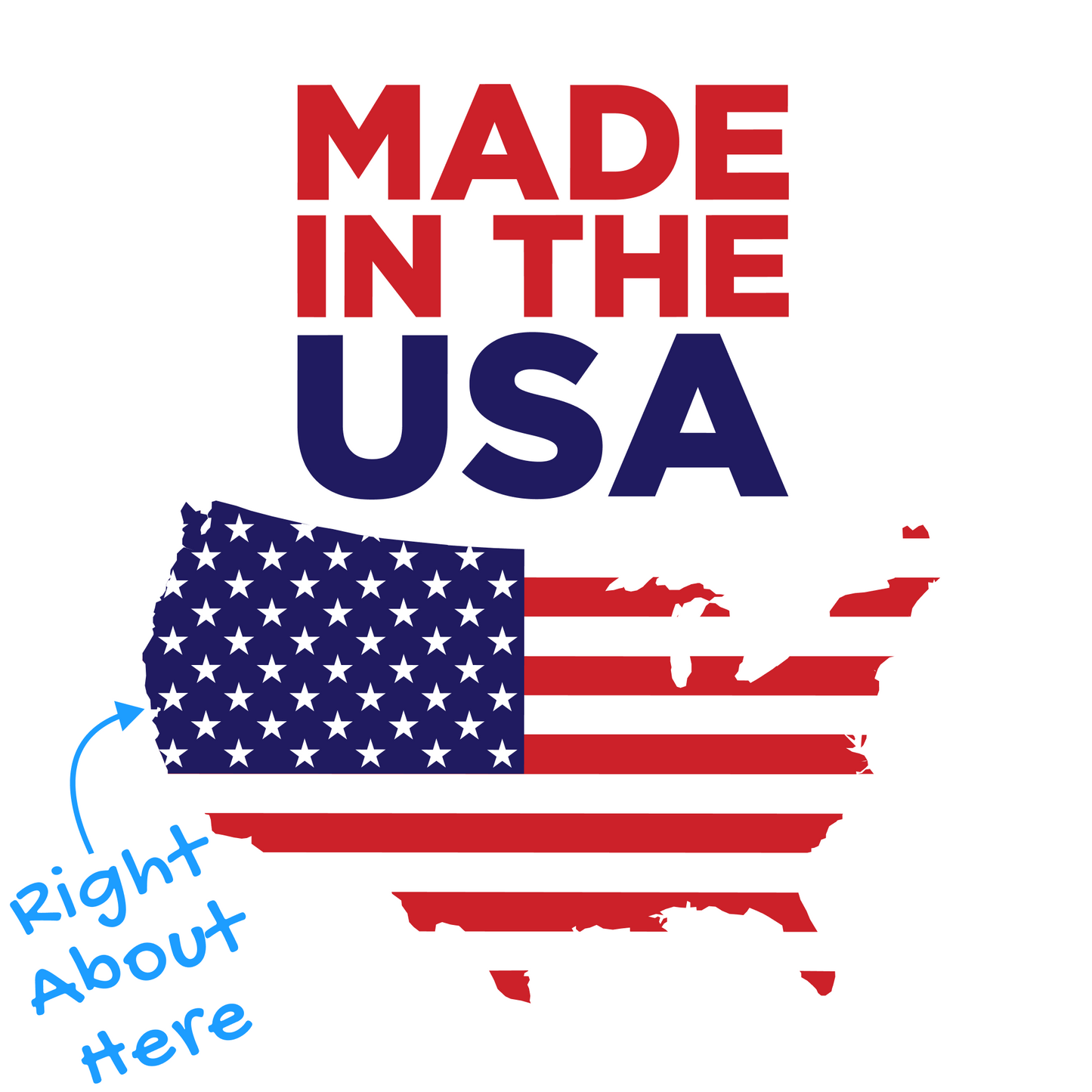 Product Description
✓ Gadsden Flag Decal for Vehicles - cars, trucks, windows, motorcycles, doors, walls, and even granny's walker. Basically, stick it wherever you want, just not there, weirdo.
✓ Peel, Stick & Conquer - like the bumper stickers from your childhood but all grown up. Pro-grade "Don't Tread on Me" stickers on heavy-duty vinyl that'll make your stuff 100x more awesome.
✓ American Revolution - ditch the white borders. Our cutting-edge printing process delivers rich, vibrant colors with a distressed design that'll make your "Don't Tread on Me" sticker look like a freaking masterpiece.
✓ Waterproof & Invincible - this "Dont Tread on Me" decal's tougher than a three-dollar steak. Made of that hardcore, bus-wrap stuff, it's waterproof and UV-protected. Put your sticker on and count on being badass for years to come.
🇺🇸 Made in the USA - crafted in sunny California using all-American vinyl, our "Don't Tread on Me" stickers are designed, printed, and packaged in-house. We put in the work; you get the unbeatable quality.
DONT TREAD ON ME DECAL
The Gadsden Flag Dont Tread On Me sticker is an ideal accessory for anyone who values freedom and independence. The distressed, battle-worn design adds a unique touch, while the iconic yellow background and defiant black rattlesnake pay tribute to the legendary Gadsden Flag. The words "DONT TREAD ON ME" are prominently displayed, symbolizing the flag's rich history and the values it represents.
Measuring 5.4 x 3.6 inches large and made of durable, American-made vinyl, this peel-and-stick waterproof decal can easily be applied to your car, truck, motorcycle, window, or any other smooth surface where you want to display your American spirit. And the best part? It's made right here in the USA.
But that's not all. We don't just use any old vinyl for our American flag decals. No sir. We use our top-of-the-line transparent vinyl and take advantage of an advanced printing process that lays down a base layer of white ink under the colored ink. This results in a decal with rich, opaque colors that combined with precision die-cut edges blends seamlessly with any surface you stick it on. Sure, it takes a little longer to make, but it's worth it.
Born in the fires of the Revolutionary War, the Gadsden Flag was designed by the all-American hero Christopher Gadsden as a symbol of resistance against British tyranny, and a reminder of the importance of the 2nd amendment. Adopted by the Continental Marines in 1776 as their official banner, it has since become a time-honored emblem of patriotism and independence.
So, if you're a die-hard American patriot, or just someone who wants to show support for the freedom and liberty that make America great, our Gadsden Flag sticker is ready for active duty.
---